News
OFFICERS FROM ALABAMA MILITARY ACADEMY - USA
---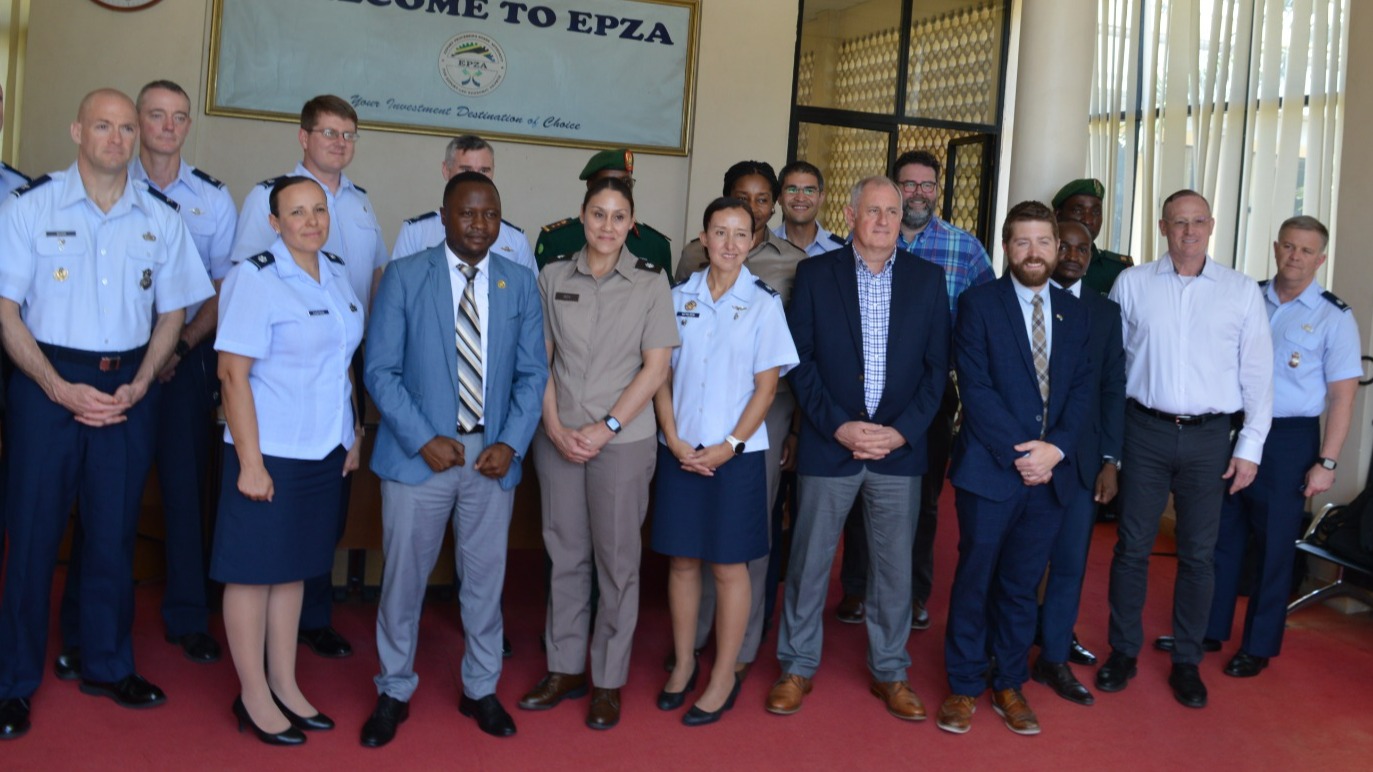 PRESS RELEASE
EPZA WELCOMES OFFICERS FROM ALABAMA MILITARY ACADEMY - USA AS PART OF THEIR TRAINING IN TANZANIA
Dar es Salaam, Tanzania - March 14, 2023
The Export Processing Zones Authority (EPZA) welcomed officers from Alabama Military Academy in USA as part of their training in Tanzania. The officers were accompanied by their counterparts from Tanzania Peoples Defence Force and officials from Tanzania National Defence College-NDC. The visit aimed to enhance their knowledge and skills in various fields, including investment promotion, which is the key mandate of EPZA in accordance with the law.
Mr. Panduka Yosia, who is Investment Promotion Manager at EPZA on behalf of EPZA Director-General Mr. Charles Itembe who has other official responsibilities outside the country, welcomed the officers and presented to them the key statutory roles of EPZA and possible strategic areas for corporations. Mr. Panduka highlighted the importance of investment promotion in the country's economic development, and the significant role played by EPZA in this regard. He emphasized that EPZA provides a conducive environment for investment and encourages local and foreign investors to take advantage of the incentives offered by the authority.
The officers were taken through a comprehensive presentation that covered EPZA's operations, investment opportunities in Tanzania, and the benefits of investing in the country. They were also briefed on the investment incentives and facilities available for investors, including tax exemptions, simplified customs procedures, and streamlined bureaucracy.
During the visit, the officers had an opportunity to interact with EPZA officials and local investors and were impressed with the investment opportunities available in Tanzania. The officers expressed their gratitude for the warm welcome and hospitality extended to them by EPZA and Tanzania National Defence College-NDC.
EPZA is committed to promoting investment and creating a conducive environment for business growth in Tanzania. The authority has continued to attract local and foreign investors to the country, and the visit by the officers from Alabama Military Academy is a testament to the authority's efforts in promoting investment and economic growth in the country.