News
NDC KENYA at EPZA
---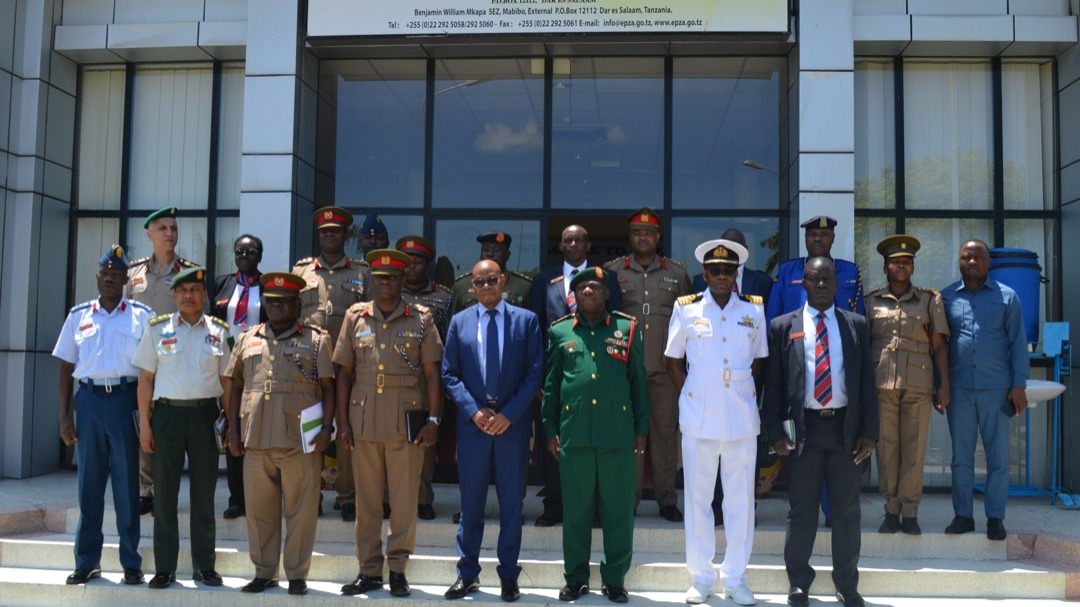 Delegates from Kenya's National Defense College visited the EPZA offices in Dar es Salaam on December 5, 2022. The visit aimed at learning about the operational prospects of the institution and its vital role in enhancing economic prosperity and resilience within the country and the region as well.
The delegate was welcomed by the EPZA Director General, Mr. Charles Itembe, together with other officials, including the Director for Finance and Administration, Mr. Mpeka, and the Manager for Investment Promotion, Mr. Panduka Yosia Yonazi. On their side, the delegation was led by Brig. General Edward Rugendo from NDC-Kenya, who was escorted by their counterparts from TPDF.
Among the activities that took place in the course of their visit were a brief from the Director General on behalf of EPZA, remarks from the head of the delegation from NDC Kenya, and a site visit to two factories, namely: Tooku Garments Tanzania and Somani Agro-Processing, so that delegates would have the chance to practically see how investors operating under the EPZA license are being treated and operationalized.