News
INVITATION FOR EXPRESSION OF INTEREST TO INVEST ON 56 ACRES OF LAND AT KURASINI "SHIMO LA UDONGO"ALONGSIDE KILWA ROAD IN DAR ES SALAAM TANZANIA
---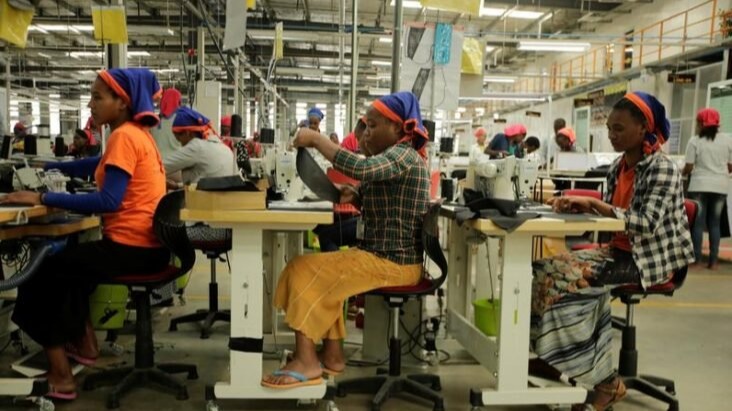 INVITATION FOR EXPRESSION OF INTEREST TO INVEST ON 56 ACRES OF LAND AT KURASINI "SHIMO LA UDONGO"ALONGSIDE KILWA ROAD IN DAR ES SALAAM TANZANIA
1. The Export Processing Zones Authority (EPZA) is an autonomous Government Agency under the Ministry of Industry, Trade and Investment. The Authority was established in 2006 following the amendment of the EPZ Act of 2006.
2. The Authority's main function is to earmark areas suitable for investment as economic zones and thereon to develop basic on site infrastructure for the purpose of promoting Export Processing Zones (EPZ) and Special Economic Zones (SEZ) investment.
3. The Authority owns parcel of land measuring about 56 acres (239,000 square meters) located at a prime area at Kurasini Ward Temeke District in Dar es Salaam, Tanzania. EPZA wishes to engage a competent strategic Investor-Developer to develop Kurasini Industrial, Trade and Logistics Park on a Standard Lease arrangement. The area should feature Warehousing; Light assembly and Processing Factory Buildings; Banking halls; Agro processing facilities (storage and value addition platform); Administration and office buildings; Hotel, Restaurants and Parking facilities. The project will also include the construction of a One-Stop-Service-Centre (OSSC) which will house EPZA staff and other Trade and Investment Facilitation Institutions such as TRA (customs), Immigration, Labour, Tanzania Bureau of Standards (TBS), Tea Board of Tanzania (TBT), Tanzania Smallholders
Tea development Agency (TSHTDA), Tanzania Mercantile Exchange (TMX) and Tanzania Coffee Board. The objectives for the establishment of Kurasini Industrial, Trade and Logistic Park are to realize the following: -
i. Attract manufactures to establish light industries as well as to relocate manufacturing enterprises into Tanzania;
ii. Facilitate transit and export trade with EAC, SADC and the rest of the world via Dar es Salaam Port;
iii. Facilitate transfer of technology through the establishment of a platform for manufacturing and processing industries;
iv. To create a platform that will link local manufactured product to the world markets; and
v. Facilitate auctioning of agro produce i.e. Tea, Coffee domestically.
4. The development of Kurasini Industrial, Trade and Logistics Park in Kurasini Area, in Dar es Salaam is to be implemented through Private Finance Initiative under a Standard Lease Agreement for a specified duration. The Private Investors – Developer will set up factory warehouse, assembly facilities for completely Knocked Down (CKD) and semi Knocked Down (SKD) kits; break-bulk processing and packaging facilities; Agro processing facilities (storage and value addition platform) production facilities for assembly facilities for electronic goods, machinery, vehicles equipment and other consumables.
5. The Authority now invites eligible Local and International real estate developers or consortia to submit their expression of interest to develop the Kurasini Industrial, Trade and Logistics Park. Interested firms must provide information indicating their interest and capacity to jointly invest on the said area, by submitting the following;
a) Company profile including all subsidiary or associated companies and indicating principal place of your business
b) Certified copy of certificate of incorporation/registration;
c) Relevant certified copies of tax compliance and tax clearance from the country of principle place of business, and physical address of your business;
d) Conceptual narrative, images and layout designs of the proposed project;
e) Evidence of experience in executing similar projects, describing projects undertaken in the last five years (Completed and on-going, if any);
f) Evidence of resources (human, operational technical and financial) capabilities;
g) Information regarding any litigation, current or within the last five years, parties involved, nature of dispute and dispute amount;
h) Financial capacity and evidence shows availability of funds including latest Audited Financial statement(s);
i) Information regarding any litigation, current or within the last five years, parties involved, nature of dispute and dispute amount;
j) Letters of support from partners (contractors, financiers and professionals such as architects, engineers, quantity surveyors, Project managers, legal advisors etc) identified for engagement in this project.
k) Letter of Reference in good standing from the Chamber of Commerce in the country of principle place of business or from the Ministry responsible for industry on international trade and commerce of the same host country/province/state/canton of business.
6. Companies may associate and or create a consortium to enhance their eligibility.
7. All compliant Expression-of-Interest submissions will be evaluated and pre-qualified Investor will be issued with Letters of Invitation to submit Request-for-Proposal ("RFP") to invest and execute the project. Also those applied previously are encourage to apply again.
8. Interested Investors who wish to visit the site and or obtain further information should contact the Office of the Secretary, EPZA Tender Board, Plot No. 1081 off Nelson Mandela Road, Ubungo-Mabibo External, P. O. Box 12112 Dar es Salaam from 8:00am. to 4:00pm, Monday to Friday except on public Holidays. Telephone + 255 22 2925058-60; E-mail address info@epza.go.tz
9. Expressions of Interest (EoI) in writing, one in original plus one copy, must be sealed and clearly marked "EXPRESSION OF INTEREST TO DEVELOP KURASINI INDUSTRIAL, TRADE AND LOGISTICS PARK" and must be delivered to the address below at or before 10:00am local time on 19th of August, 2021
THE TENDER BOARD SECRETARY,
EXPORT PROCESSING ZONES AUTHORITY,
BWM SEZ, MABIBO EXTERNAL, OFF NELSON MANDELA RD,
P.O. Box 12112,
DAR ES SALAAM – TANZANIA
EMAIL: info@epza.go.tz
Tel: +255 22 2925058-60, Fax: + 255 22 2925861
10. Late submissions, electronic submissions and submissions not opened and read out in public at the opening ceremony shall not be accepted for evaluation, irrespective of the circumstances.
DIRECTOR GENERAL
EXPORT PROCESSING ZONES AUTHORITY