News
H.E. Dr. Samia Suluhu Hassan Decision to Develop Bagamoyo SEZ
---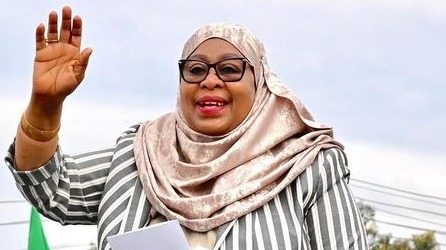 BAGAMOYO SEZ NEEDS 11TR/-INVESTMENT
On 13th September 2023; Prof Mkumbo at Bagamoyo Special Economic Zone; said the revival of the Bagamoyo SEZ project follows the fundamental decision made by President Samia Suluhu Hassan to revive and pursue the project after it stalled over a decade ago.
Basing on the report, we speak of the investment worth 11 tri/- for the implementation of the Bagamoyo SEZ," he said. Noting that over 200 industries are expected to be established in the zone. The Bagamoyo SEZ project will constitute the development of 19 sectors of various purposes such as industries, trade, logistics, ports and services.
The Bagamoyo SEZ was supposed to be the second investment zone to be developed after the Benjamin William Mkapa Special Economic Zone which was established in 2006 following the government bold decision to have Special Economic Zones in 2004.
However, the Bagamoyo SEZ project stalled in 2010. "Thus, President Samia has made fundamental decision to push forward the implementation of the Bagamoyo SEZ, and this is the reason we are here today to receive the feasibility study and comprehensive master plan report," said Prof. Mkumbo.
The area is 9.800 hectares of which, 5.473 hectares have been surveyed and 2,422 hectares already compensated; Compensation is yet to be made on 3,320 hectares.
He said after this, the next step is for the government to continue paying compensation to 3,322 people worth 75bn/- as per evaluation carried out in June this year.
He said apart from the compensation exercise, other activities will continue to be implemented in the project area including laying down fundamental infrastructures like roads, electricity, water and natural gas.
Through EPZA, the government continues to attract strategic investors into the project area to fully exploit the opportunities available.
Speaking earlier, EPZA Director General Mr. Charles Itembe said the Bagamoyo SEZ project is included in all the three government development plans 2010 to 2025.
Some of the benefits of the project include contribution to the economic growth, technological development particularly transforming of skills and jobs creation and increase of marine businesses to support port business.
Local companies will also benefit directly and indirectly from the project as well as boosting foreign exchange earnings into the country.
On his part, Coast Region Regional Commissioner Abubakar Kunenge said the people in the project area were closely involved and are providing full support for its implementation.
"As a region, we have assured the government that the project will be implemented smoothly to ensure it contributes to the country's economic growth, including improving people's lives," he said.
The project will also boost government coffers through revenue generation as well as creating more jobs for the youths in the region and elsewhere in the country