News
EPZA DIRECTOR GENERAL VISIT THE DAR ES SALAAM STOCK MARKET (DSE)
---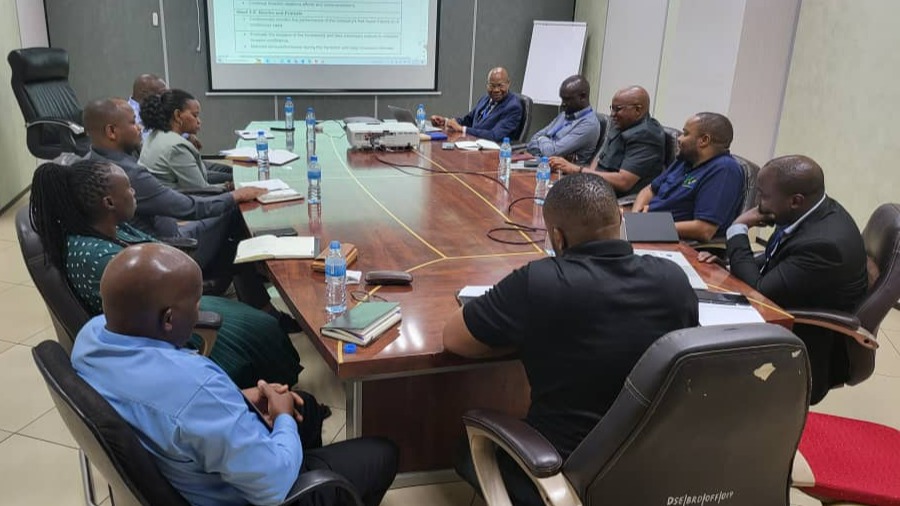 On 27 October 2023, The General Director of EPZA Mr. Charles Itembe visited Dar es Salaam Stock Exchange (DSE) office for business discussion and experience sharing. During the visit, the Director General was accompanied by other leaders and experts from EPZA. The aim of the visit was to build awareness and influence DSE to support EPZA vision and efforts of involving wider community of Tanzanians to see the investment opportunity of developing Special Economic Zones (SEZ) through financial and capital market systems via bonds and pieces (Treasury Bonds and Unit Trusts); this exercises has to be prepared professionally and being coordinated by financial and capital market operators (fund managers).
In his presentation, the Director General explained that the program will be implemented in the Bagamoyo Special Economic Zone on an area of 250 acres.
In his plan, Mr. Itembe mentioned that the Government will focus on developing the enabling infrastructures (horizontal infrastructures) including roads, clean water, sewage systems, industrial electricity networks, gas systems and the Internet through government sectoral institutions, for example TANESCO, TARURA, TTCL, TPDC and DAWASA.
In addition, he recommended that the private sector will now be able to buy pieces and/or bonds to invest in the development of high industrial infrastructure (vertical infrastructure) including industrial sheds, warehouses, cranes, renewable energy and container depot. The implementation of the program will require the government to invest approximately 111 billion Tanzanian shillings and the private sector to contribute 200 billion Tanzanian shillings.
On their part, the leaders and experts of the Dar es Salaam Stock Market led by Acting Chief Executive Officer Mrs. Mary Mniwasa, were very interested on that idea and agreed to create awareness and understanding of the concept and support the Director General of EPZA effort towards reaching other stakeholders.